Easy Crock Pot Beef Tips & Noodles
(Please see *** below)
I've always wondered if it would be possible to put uncooked noodles in the crock pot with whatever it was that I was cooking. Is that, like, against the law or something? Well, I experimented with it and it worked. Hallelujah! Trumpets roared and angels sang and I did a little happy dance. No more will I boil my noodles separately. Never again will I dirty up another pot. It's all going in the crock pot, baby!
For this recipe I used one of those cute little tubs of
Knorr Homestyle Stock
. Normally I probably would have used a couple of cans of beef broth or a can of beef gravy, but I had a $2 off coupon for the Knorr Homestyle Stock and I wasn't going to let that sucker go to waste. I think the Knorr Stock really gave this recipe great flavor.
Easy Crock Pot Beef Tips & Noodles
Now:
3 cups water
1 lb. stew meat (Mine were frozen solid)
1 tub Knorr Homestyle Beef Stock
2 Tablespoons dried minced onion
1 teaspoon garlic powder
After 4 1/2 hours:
8 oz. UNCOOKED wide egg noodles (more or less)
1 cup water (more or less)
30 Minutes after that:
4 oz. cream cheese, cubed
salt and pepper to taste
Spray crock pot with nonstick spray because if your crock pot is anything like mine and it cooks like two degrees hotter than the sun, you'll want to be prepared. Pour 3 cups of water in crock pot, followed by stew meat (and mine was frozen solid), tub of Knorr Homestyle Beef Stock, minced onion and garlic powder. Set crock pot to low.
Cook for about 4 1/2 hours.
Pour in uncooked egg noodles and add cup of water. You might have to add a little more than just a cup. Just keep an eye on it.
Cook for another 30 minutes.
Add cream cheese. Turn crock pot to warm and let sit a bit, just enough for cream cheese to melt. Salt and pepper to taste.
**My crock pot tends to cook very, very hot even on low, so you might have to adjust your cooking times.
Let me know how it turns out.
Go here for more great recipes:
Thursday:
Friday:
Saturday: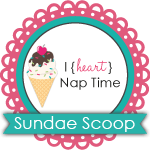 ***12/15/12 - After making this recipe a time or two, I've realized that when you put noodles in with the meat that it tends to make the noodles sort of goopy and not-so-appetizing. So now I cook the beef tips in the crock pot using about a cup and a half of water and then I just cook my noodles separately.***