I tried this
Caramelized Green Bean recipe
a couple of weeks ago and, man, it was delicious.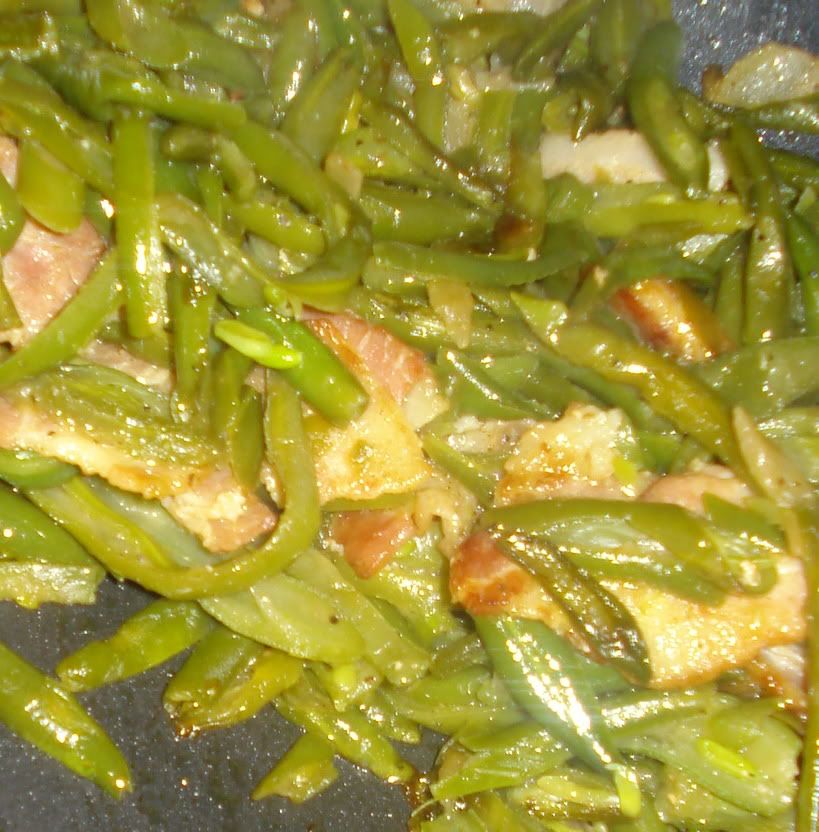 I cheated and used frozen green beans. You can do that too. I won't tell anybody. I also used jarred garlic, bless my heart.
I could have sat down and ate the whole bowl of these green beans all by my lonesome. But, alas, I have a family who looks to me for all their nutritional needs and so I had to SHARE.
Give this recipe a try.