I saw
this gorgeous wreath
on
Pinterest
a while back and I just had to make it. It was super easy to make and cheap too. The most expensive thing was the foam wreath and I think that cost me $5.99. You could probably find one a lot cheaper than that and use a coupon at Joann's or Michael's or Hobby Lobby.
I suggest you cut all the felt pieces out with one of those rotary cutters. I started cutting the felt like this - each strip individually then turning and cutting the strips: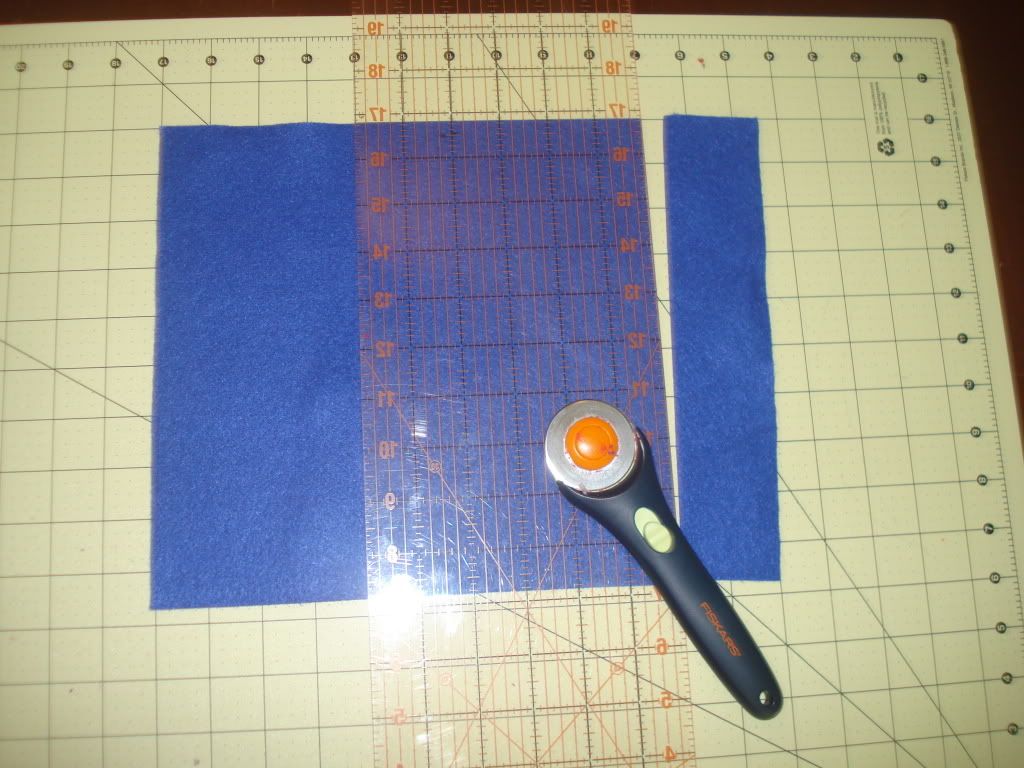 That took a while. So I wised up and starting cutting them like this: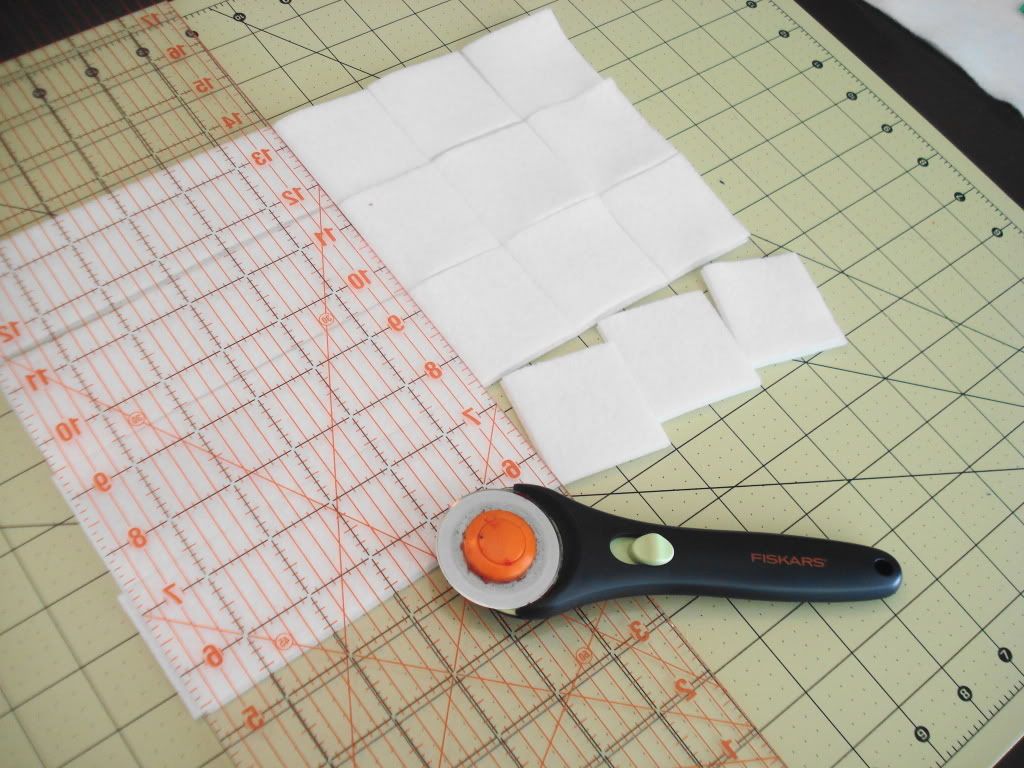 Which made it go a lot faster - hello!
My only suggestion would be to mark your foam wreath as to where you want the red, the white, and the blue. I wanted my blue to butt up to white, so I had to do some finagling at the end to make it come out that way. If I had marked the wreath beforehand, it would have been a lot easier.
Also,
the instructions
said to use cardstock and punch out stars using a punch. This homegirl does not have a star punch, so I just decided to use some of the white felt to represent the star.
Turned out pretty, don't you think? God bless America.