I saw this recipe in a
Taste of Home
magazine and thought it looked like something I wanted to try. They turned out pretty good.
The only drawback was I wasn't sure how to eat them - cut them up? Put them on my burger? I didn't know...so I went all Wilma Flinstone on them and picked them up and ate them like a cave woman.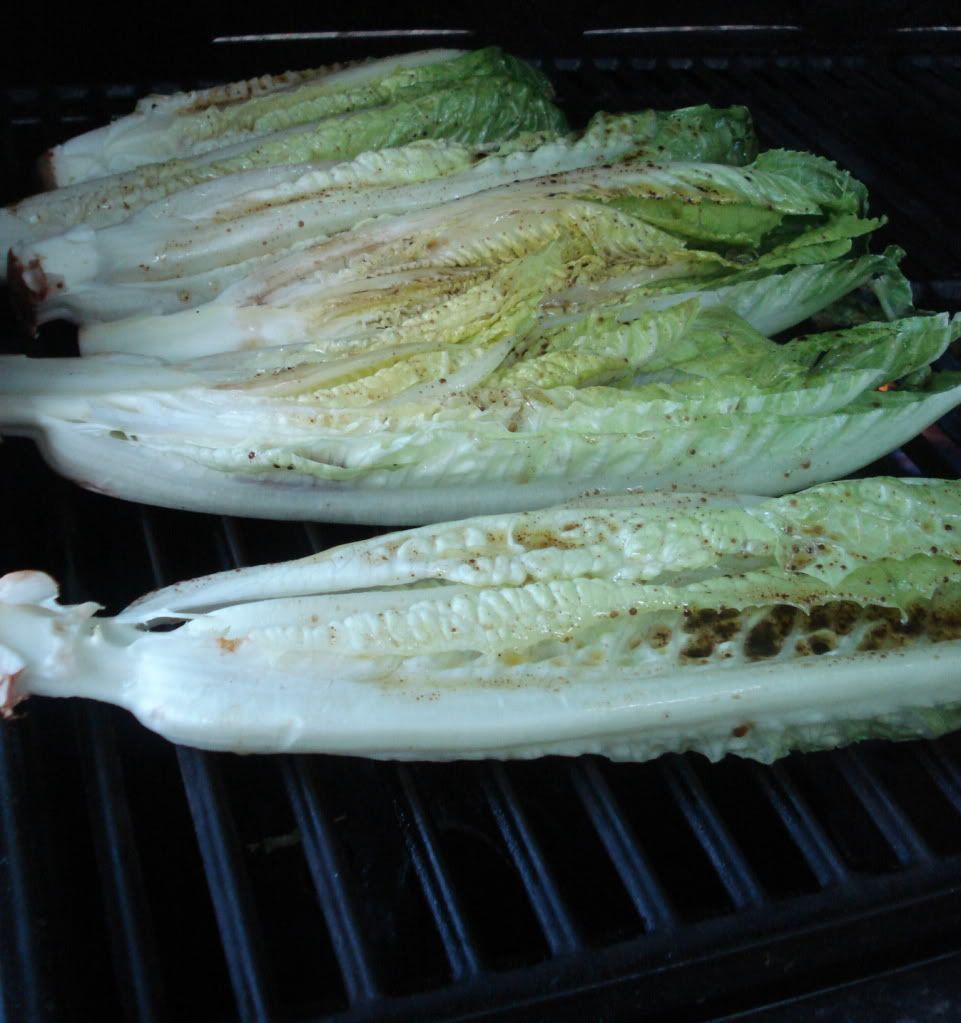 Grilled Romaine Hearts
1/3 to 1/2 cup olive oil
1/4 to 1/3 cup balsamic vinegar
3 romaine hearts, halved lengthwise with cores intact
salt and pepper
In a small bowl, mix together the oil and vinegar. Brush over all surfaces of romaine. Grill uncovered over medium-high heat until charred - about 1-2 minutes, turning once. Salt and pepper to taste.
Here's a link to the
original recipe
.
We're linking up to
Weekend Potluck
over at The County Cook. Click the link to check out some other great recipes.