Yesterday I took my girls to the Sid Richardson Museum for
Kids at The Sid
. We got to tour the museum and learn about all the beautiful western artwork that is displayed. The girls got to participate in somewhat of a scavenger hunt or hide-and-seek game that the museum calls an "Animal Art Safari" where the kids have to search the paintings for creatures that are on a piece of paper the museum provides you.
The kids were also given a sheet of paper which explains to them the importance of preserving and protecting all the paintings - some of which are over 100 years old. That paper also lists different clues that the children have to find the answers to, either in the painting itself or the labels next to them. The docents at the museum were so very nice and made this activity very enjoyable.
After they finished that activity, we went to another part of the building where the girls both got to draw and paint on a canvas. The museum provided western-type stencils that you could trace with a pencil on the canvas and then the girls got to paint it. We got to take those home. The museum even provides a box for you to carry the wet artwork home in.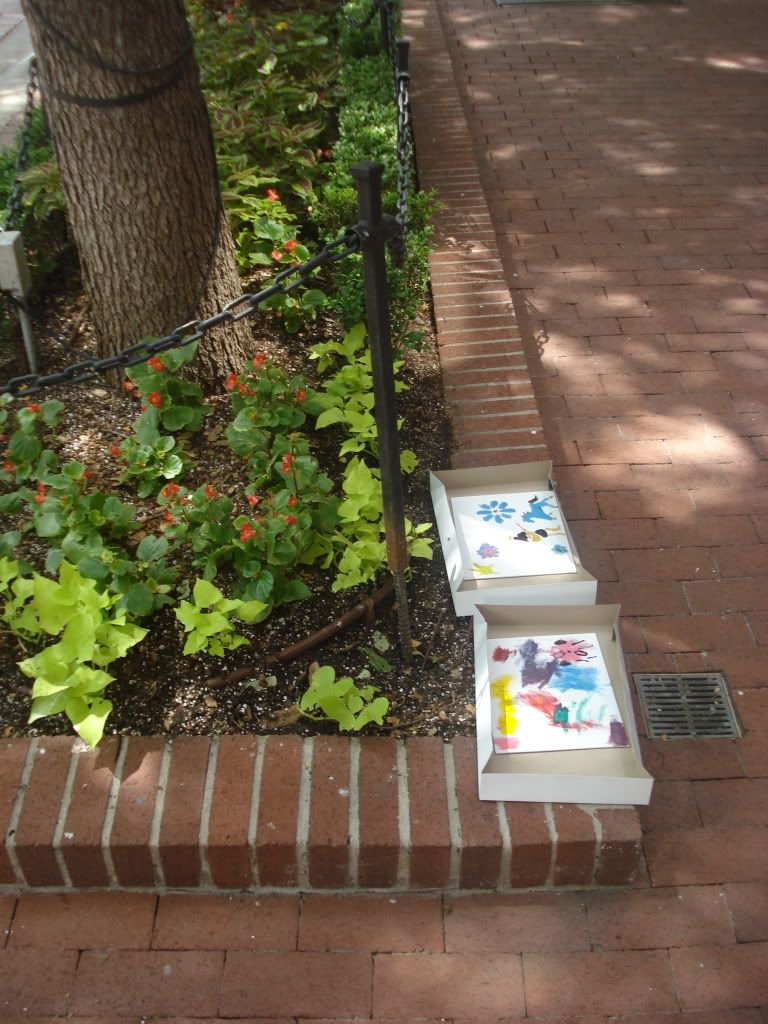 With all that being said, I will most definitely be taking my oldest daughter who's 6 1/2 back on June 20th; however, I will also most definitely be leaving my 2 1/2 year-old daughter at home with my husband. I was sooooo super-duper worried that the little one was going to, like, run up and high-five one of those 100-year-old paintings that I couldn't really relax and enjoy the whole activity.
Worth noting: The Sid Richardson Museum will validate parking in all of the Sundance Square parking lots and garages. I parked at the garage on Commerce and it was a short walk. (We also visited the 150 Years of Fort Worth Exhibit that's in Fire Station No. 1 which happens to be at the bottom of that parking garage - I'll tell you about that in another post.)
So go check out this free, family fun activity at the Sid Richardson Museum, but you might want to leave the little bitty ones with a sitter if you really want to enjoy it to the fullest extent possible.