If you're growing tomatoes this year, you might want to think about entering one of your bigguns in
Calloway's Nursery Chef Jeff Tomato Contest
which celebrates locally-grown tomatoes. You could win a gift card to Calloway's Nursery.
Just bring your entry to any Calloway's location on June 30th between 9:00 and 12:00 and complete a registration form. A $50 gift card for first place and a $25 gift card for second place will be awarded at each store.
Now if only I could get one of my unruly tomato plants to sprout a love apple, it'd be on like donkey kong!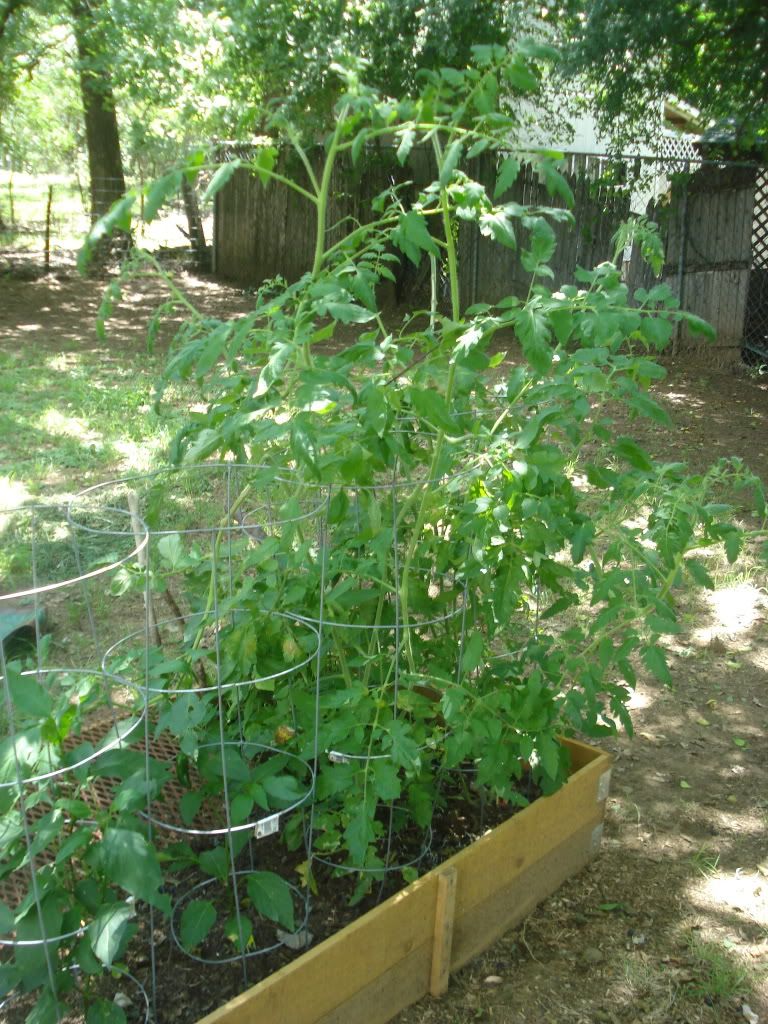 My unruly tomato plants - tons of stalks and leaves, no fruit